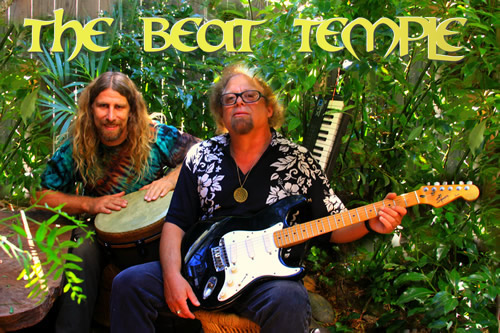 Peter Cor : keyboards,guitar,programming



Grammy nominated multiplatinum composer Peter Cor brings a multifaceted range of musical styles,which he has honed over the years through his musical and traveling experiences. Born in Manhattan,a melting pot of cultures ,living many years in Europe,and traveling to Central America and the Carribean, has given him a worldly musical vision . Trained in both classical and jazz on piano and guitar but also composing electronic music,PC brings a plethora of sonic possibilities to the table.

Credits including composing for "EARTH WIND & FIRE's" multiplatinum song "Getaway",as well as for other artists such as guitar great LEE RITENOUR,TUCK&PATTI,LENNY WHITE,LAKESIDE,and Rapper CASSIDY. Movie credits include:"Muppets from Space",The Sixth Man","Step Up" TV credits include:"Bernie Mac Show","Quantum Leap","Pimp My Ride".

PC has also performed and/or recorded with a multitude of world renown artists ranging from funk master Rufus Thomas,Tibetan vocalist Yungchen Lhamo, jazz saxophonists Ronnie Laws and Ernie Watts.


Michael DiMartino : percussion,wind,vocal,programming



Michael DiMartino is an international performer, producer, educator and recording artist.

Michael has studied the traditions of Middle Eastern, African and Latin Percussion. Most times traveling to the sources in Egypt, Morocco, Cuba, Brazil, Central & North America.

Over the last 30 years he has performed over a 1000 shows for audiences of all ages and from around the world. During this time being honored to share the stage with artists such as Michael Franti (Spearhead), Mickey Hart (Grateful Dead), Baba Olatunji (Santana), Vince Welnick (Tubes & Dead), Ladysmith Black Mambazo (Paul Simon), Krishna Das (India) Yungchen Llamo (Peter Gabriel) and Ras Michael (Jamaica)

In this group The Beat Temple he fuses a dozen different percussion instruments and rhythms into a tasteful mix of melodies, textures, sound effects, live loops and vocals. This creates a unique mix of traditional and contemporary, cultural and improvisational music for people of all walks of life.